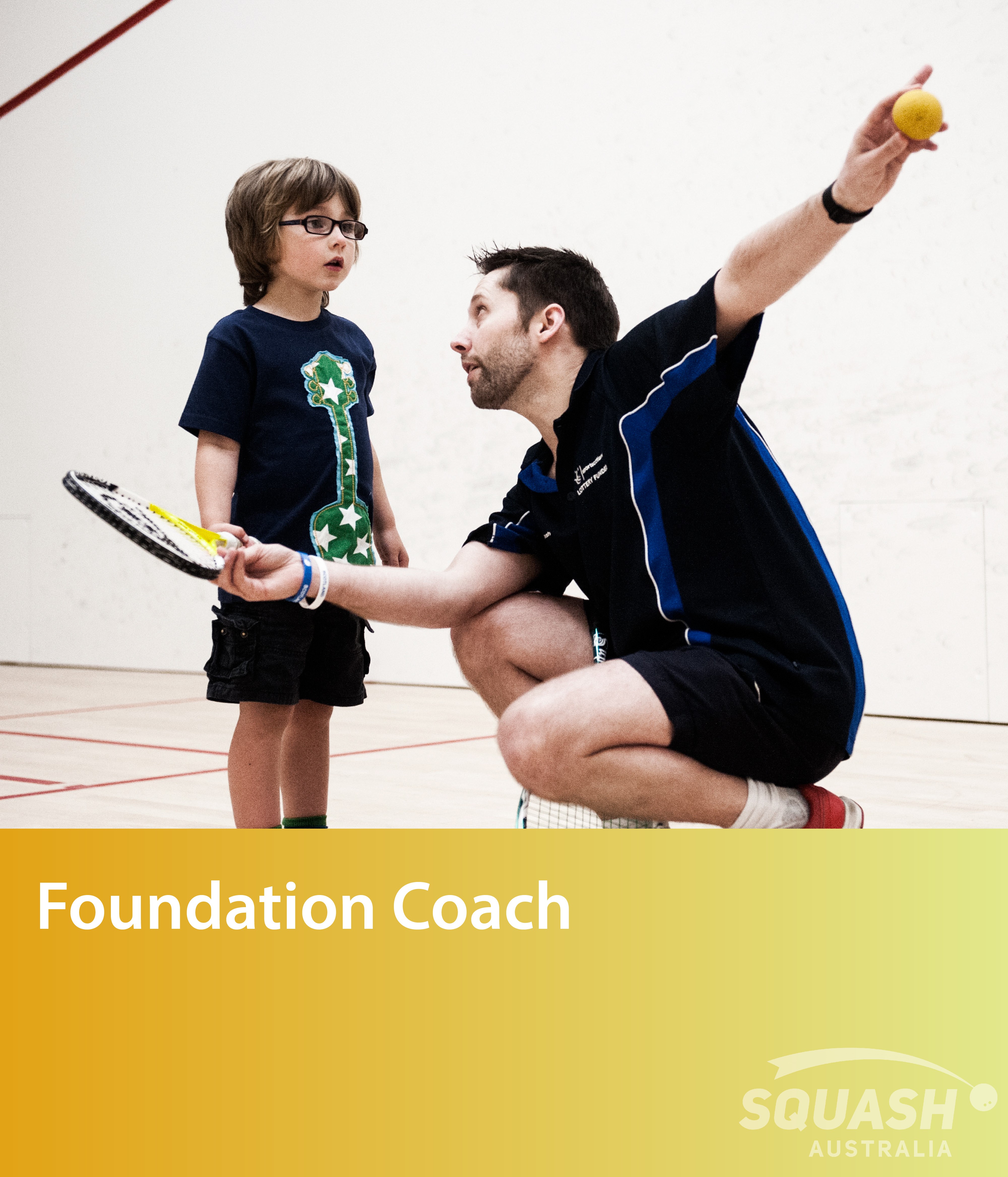 Foundation Coach Education
This coach is qualified to deliver basic training sessions that develop the squash technique of novice and junior players – this is generally defined as players' 12-years and under who are still acquiring the skills needed to play matches. The coach may work independent of any supervision as they are fully qualified to provide such instructional training. Coaches at this level are also encouraged to work with older players (i.e. to gain valuable 'on-the job' training), but only as an 'assistant coach' under the supervision of a coach with appropriate qualifications.

The Foundation Coach program is designed for beginner and volunteer club coaches. They are a stand-alone accredited program which includes Beginning Coaching General Principles combined with the skills and games of squash. As accredited program the program involves competency based assessment of practical coaching.
Foundation Course