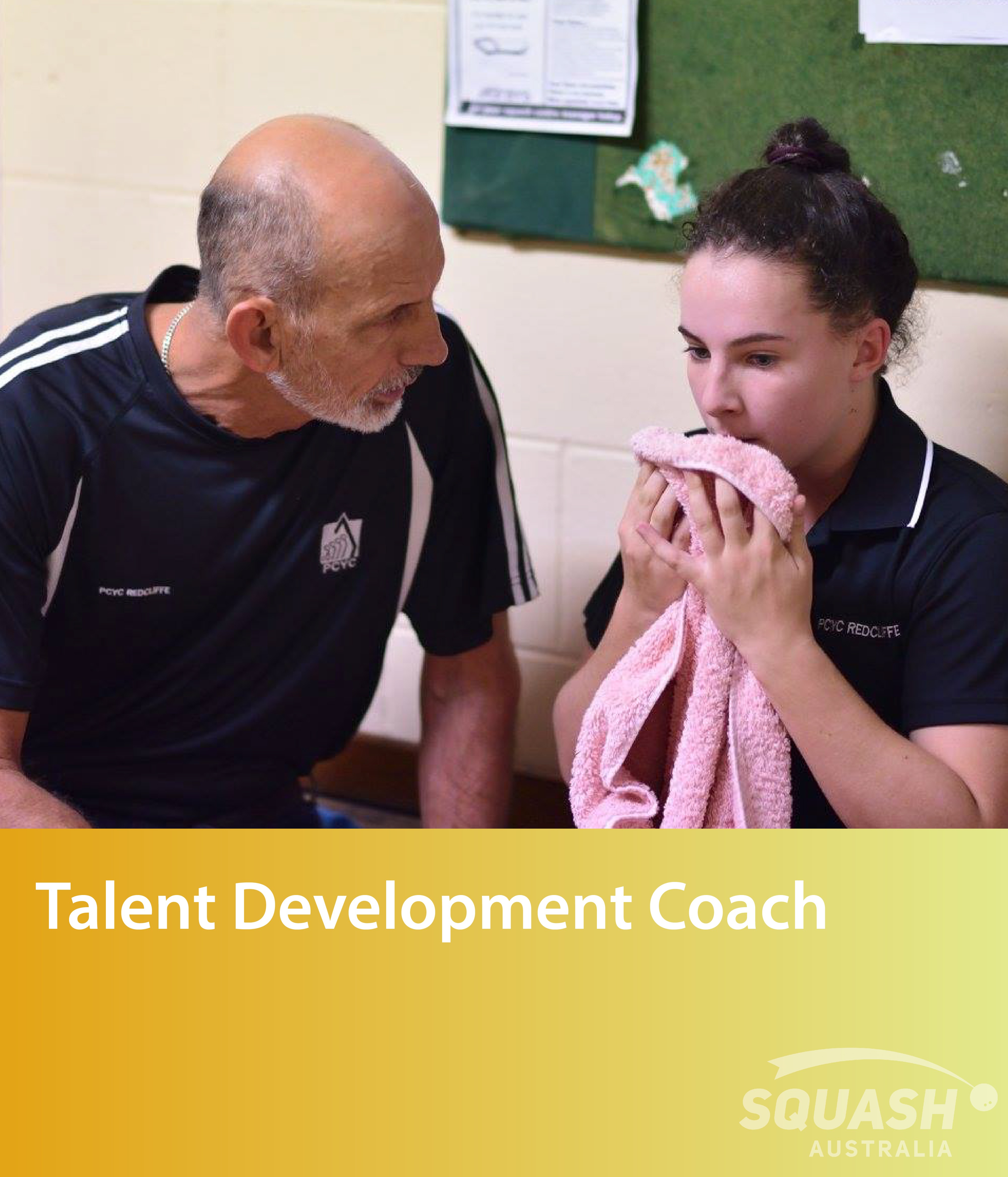 Talent Development Coach Education
This coach is competent to plan, conduct and evaluate advanced training programs suitable for players competing at State and Australian Age Championship (or higher) level competitions. A Talent Development Coach has demonstrated the ability to train players who have achieved National Age competition. The Talent Development Coach should have the skills to structure a complex training environment that allows for a progression from Club and State level competitions to success at the National level.

A Talent Development Coach demonstrates their support for the Squash Australia approved Performance Pathways by either engagement or supply of players.Current level 2 coaches will receive the Talent Development Coach, with additional requirements of a First Aid qualification required.
Talent Development Course