Welcome to the Coaching section of the Squash Australia. This section contains information on learning modules, available resources to deliver high quality sessions and opportunities for ongoing support to allow coaches to achieve their goals.
We all participate in squash for many different reasons. Some are interested in maintaining an active and healthy lifestyle, others love the thrill of competing with their friends and a rare few set their sights on winning medals for their country. Whatever the motivation, we mostly choose our own pathways, although sometimes the pathway chooses us.
Squash Australia, in conjunction with the Australian Institute of Sport (AIS), has developed a new framework to capture these different pathways and address the current shortfalls in applied research and practice specific to athlete development. It is called FTEM.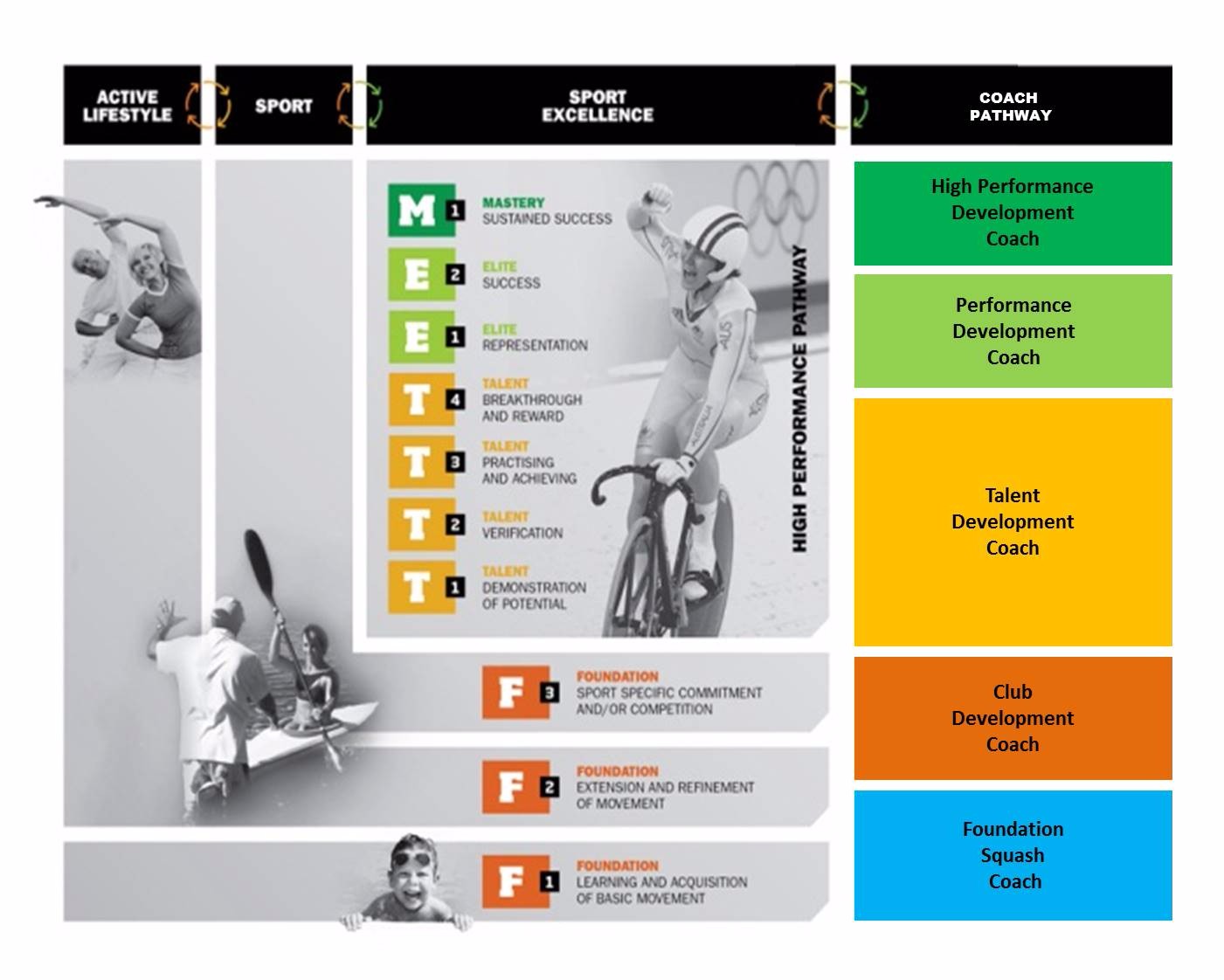 FTEM (representing Foundations, Talent, Elite and Mastery) is a user-friendly framework of
sporting development that is representative of the 'whole of sport' pathway continuum.
It integrates three key outcomes of sport participation: active lifestyle, sport participation and sport excellence. It provides a practical method to assist all squash stakeholders to construct a more functional athlete and sport development system.
The FTEM framework can be used as a practical planning and review tool for a
broad range of sporting stakeholders including parents, teachers, clubs, coaches, sports science and sports medicine personnel and the elite level squash programs. This enhanced understanding of the squash pathway will help us to improve the experiences of more people, at more levels of the pathway, more often.


View our Coaching Pathways
Become a Coach Tutor
Watch a video on FTEM Framework