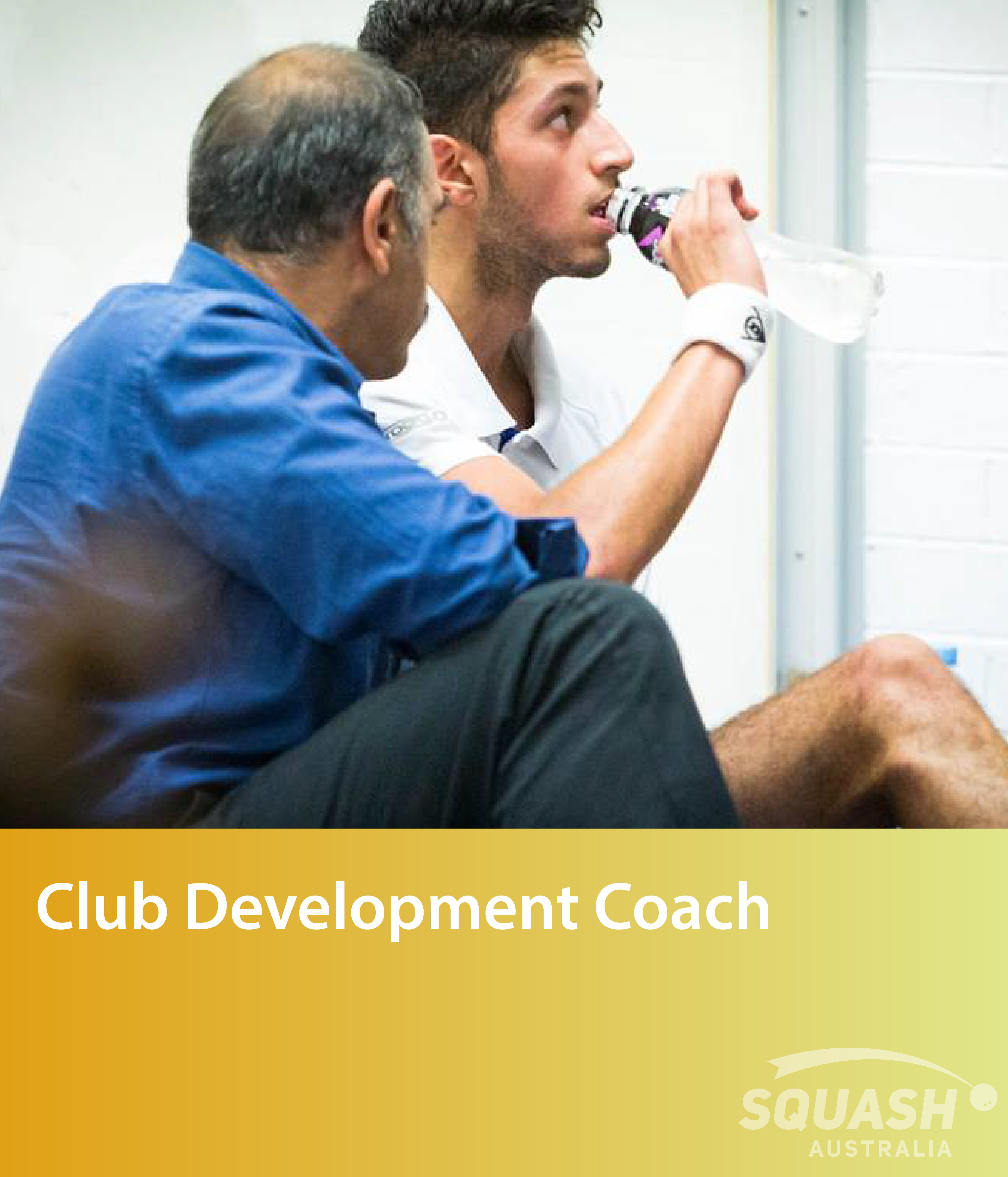 Club Development Coach Education
This coach is competent to plan, conduct and evaluate training programs suitable for the diverse range of ages and abilities found among registered Club or Centre players. A Club Development Coach must plan and supervise training to best prepare players of different ages, abilities and competition goals to achieve their potential. All Club Development Coaches should have the skills to prepare players for Club/Centre, District and State (or higher) level competitions.

Club Development is the accepted standard for coaches implementing a diverse Squash Club/Centre program. The manual for the Club Development programs include basic information on the game of Squash, warm-up information including lots of warm-up games, coaching points of each skills, drills and activities for each skill and suggestions for changing each activity to suit the players' ability, modified games and strategies. This manual will be provided to all course participants, and available for existing coaches to purchase. Current Level 1 Coaches will receive the Club Development accreditation.
Candidates would be required to show completion of the following in order to gain accreditation at the Club Development level:
Community Coaching General Principles course - online at https://www.sportaus.gov.au/coaches_and_officials/coaches
Working with Children Check - (through State Government)
Sport Integrity Australia Level 1 Anti-Doping Course - online at https://elearning.sportintegrity.gov.au/
Squash Rules exam (multiple choice) - available on eLearning platform
Read through and gain understanding of course content (including philosophy, coaching tools etc.) - on eLearning platform and during course in person
Practical assessment of knowledge and application of coaching tools - during course in person
Club Development Course