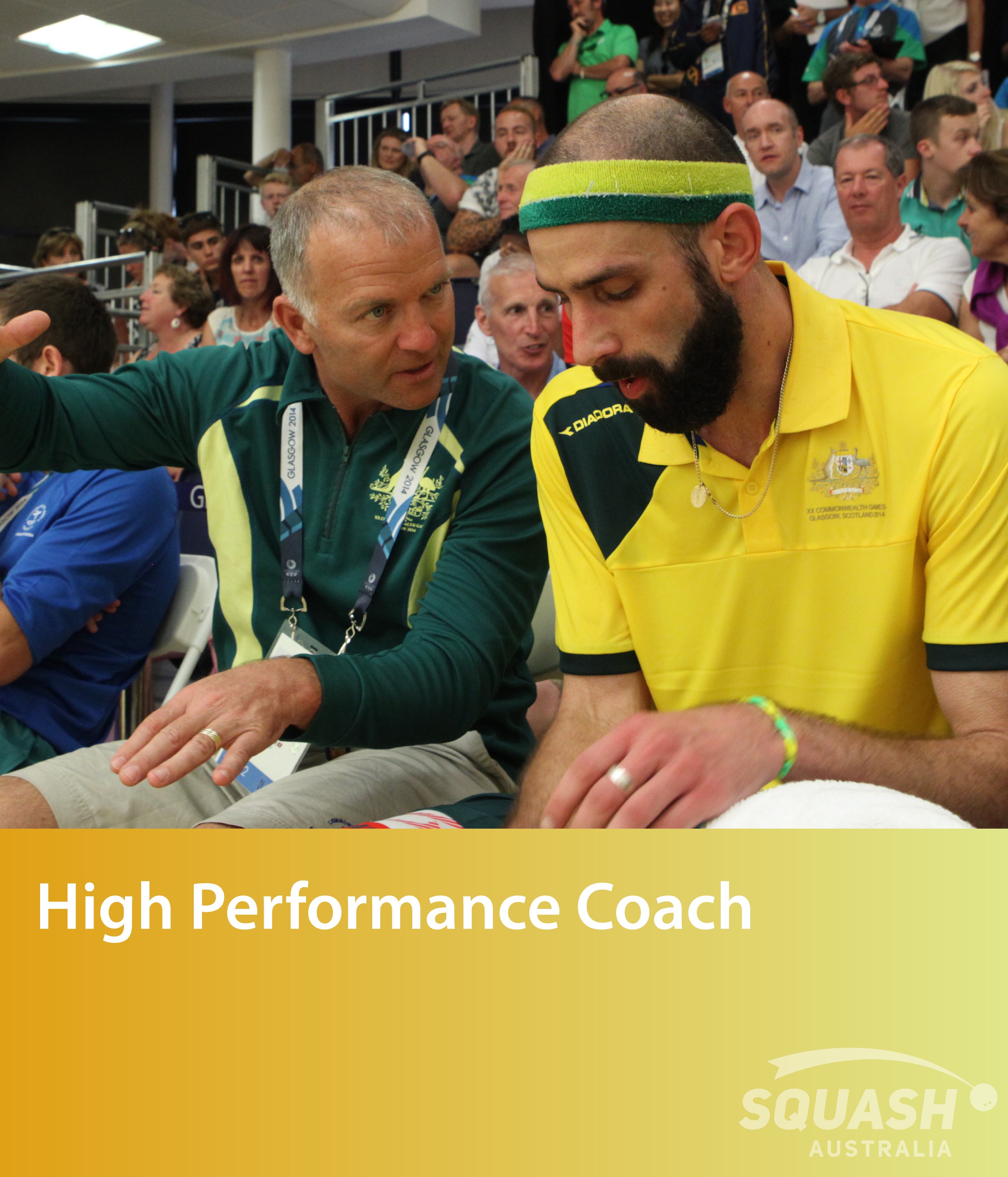 High Performance Coach Education
A High Performance Development Coach has the demonstrated ability to prepare players to successfully compete for medals at World Championships and/or Commonwealth Games competitions as members of the Australian Squash Team. This accreditation has been modified to reflect the changing requirements of coaching in the high performance environment.
Qualified squash coaches may apply for a Squash Coach's Accreditation under the guidelines set and implemented by Squash Australia Ltd. Being a member of Squash Australia Ltd. Coaches are subject to all member welfare policies including Squash Australia's Coaches code of conduct. As members you gain access to an insurance scheme, professional development programs, discounts on educational products, and regularly receive print/electronic information. Coaches accredited by Squash Australia will receive an 'accreditation card' covering their period of recognition.
This is a comprehensive guide to the Squash Australia Coaching Development Framework including information on prerequisites, course content, recognition of prior learning and assessment.
High Performance Course - Coming Soon