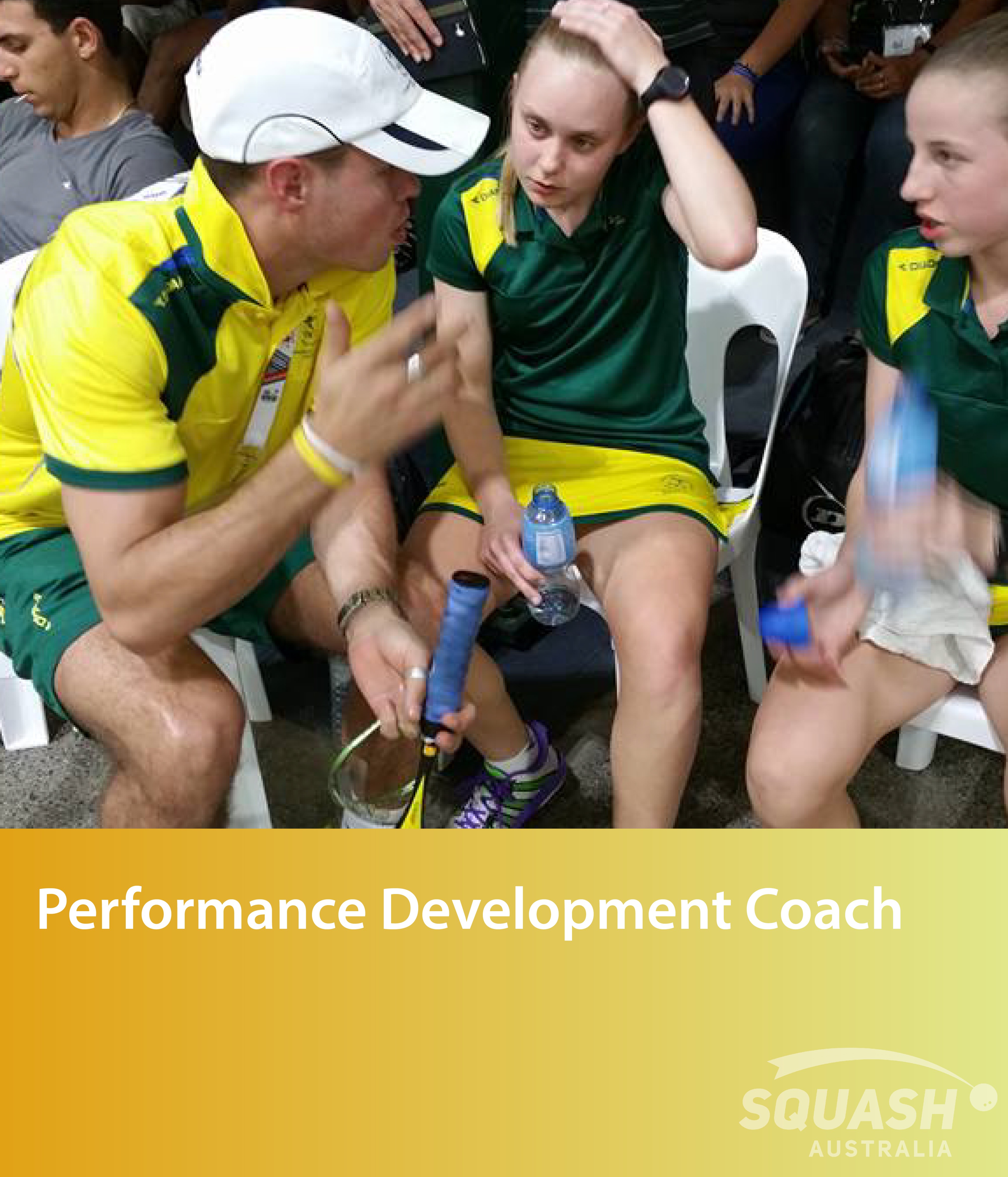 Performance Development Coach Education
The Performance Development Coach should have the experience and knowledge to provide coaching leadership and serve in a mentoring or educational role to assist Foundation, Club and Talent Development coaches.
Performance Development course is designed to train coaches with a process of HOW to coach players to compete at a international level. It addresses the key issues of 'Knowledge and Understanding' and the 'Skills of Delivery' utilising the 'Tools' of how to coach players to apply pressure utilising the key skills of a Perception & Decision making approach.
Topics Include
SKILL ACQUISITION
Understand the key principles behind a perception & decision-making based approach to squash coaching
How to coach using a perception & decision-making approach
Factors that may affect skill acquisition
DEVELOPING SELF AND OTHERS
Understand your personal Coaching Philosophy, Values and Leadership Style
How to develop a group culture
Coaching the soft skills
PHYSICAL BACKGROUND TO SQUASH
Principles of periodisation and planning
Steps in designing an annual plan
Preparing a meso cycle training programme, a micro cycle training programme and a single session
Performance Development Course