Squash Australia has developed a generic talent pathway which details the progression for any squash player from the entering the sport through to any potential future involvement in its international representation programmes.
Efforts are made to provide opportunities for as many players as possible at lower levels/younger ages of the High Performance Programme. As players increase in age and ability, opportunities and squad places are fewer and expectations are higher.
The Squash Australia strategic plan has "International Success" as a major strategic outcome for 2016 -2022.
The key objectives are:
Develop a World Class daily training environment.
Develop a 'Winning Edge' performance group targeting world class medal success
Establish a World Class High Performance Coach environment.
Develop a World Class support services environment.
Establish a High Performance working group of experts
Develop a clear Talent Identification system to ensure long term success in our High Performance programme
Review current testing and knowledge protocols
Develop major events preparation plans
Review court availability


The diagram below offers a representation of the broader High Performance system.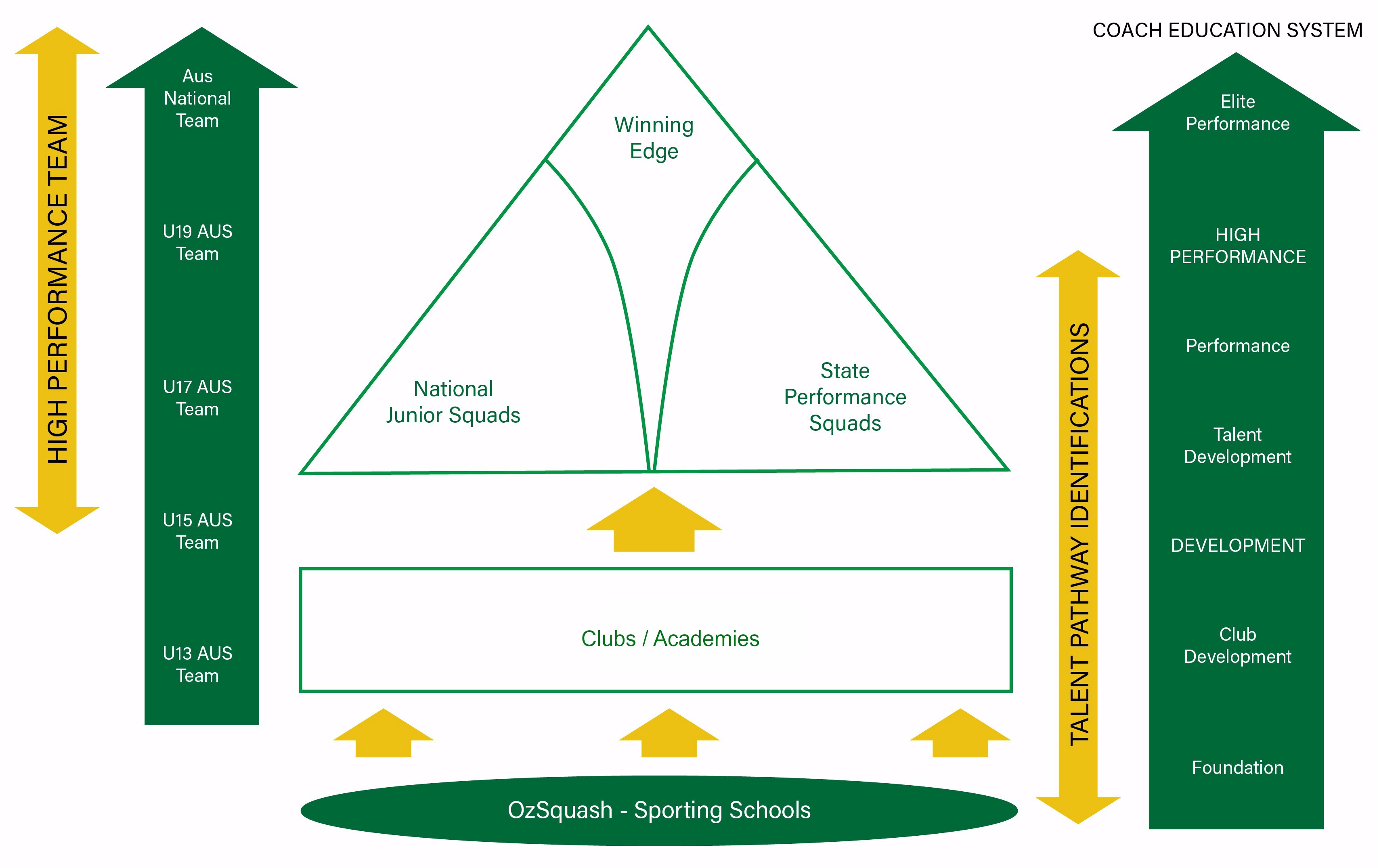 Squash Australia endorses the Concussion in Sport Australia Position Statement.