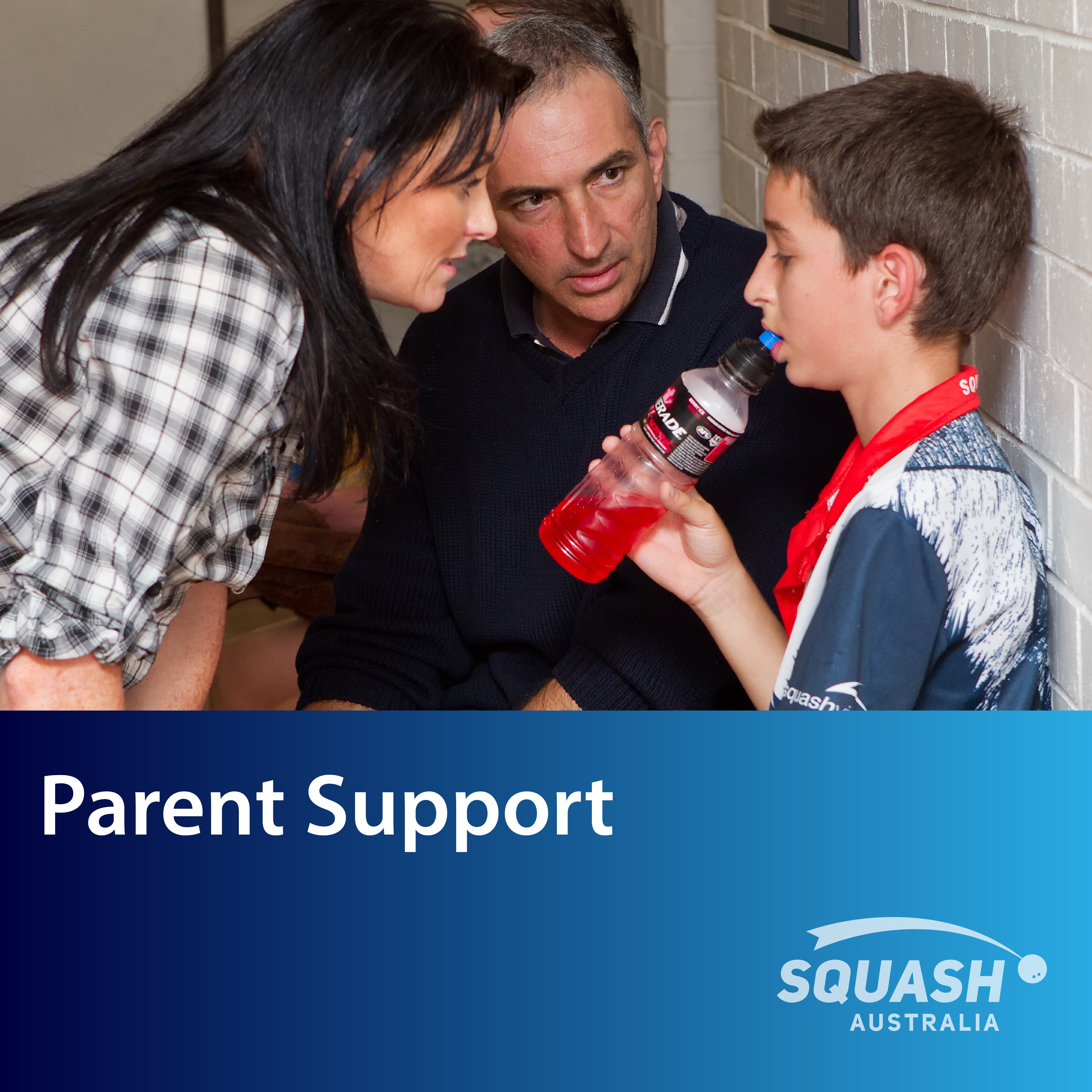 Squash Australia is committed to the development of all squash players and recognises the extremely important role that parents play in the support and development of our young squash players. A range of resources have been developed to assist parents in this role.

To help you help your child on their squash journey, we have put together a designated section on our eLearning portal for parents that will help you and your child on their squash pathway.

All parents of Squash Australia's sporting community can now access a range of FREE education programmes which contribute to your child's success in our sport.

To ensure parents are given the right tools we have included; Sporting parents, which tournaments to play, selection criteria for National Junior Squads and Team selections. We will also take you through the Winning Edge criteria and explain the ranking system. Once you have completed this section you will be well on your way to helping your child in the squash career.
Go to eLearning Portal
ATP Booklet
HP Selection Criteria