Squash Australia has recently revamped its Membership structure and we are now offering the very best service to our members across the whole country. Being a part of Squash Australia is not only a fun and healthy life choice, it is also a rewarding one. Players of all ages can enjoy the benefits that squash has to offer whether you are a beginner, social player, weekly competitive player or a professional travelling on the world circuit.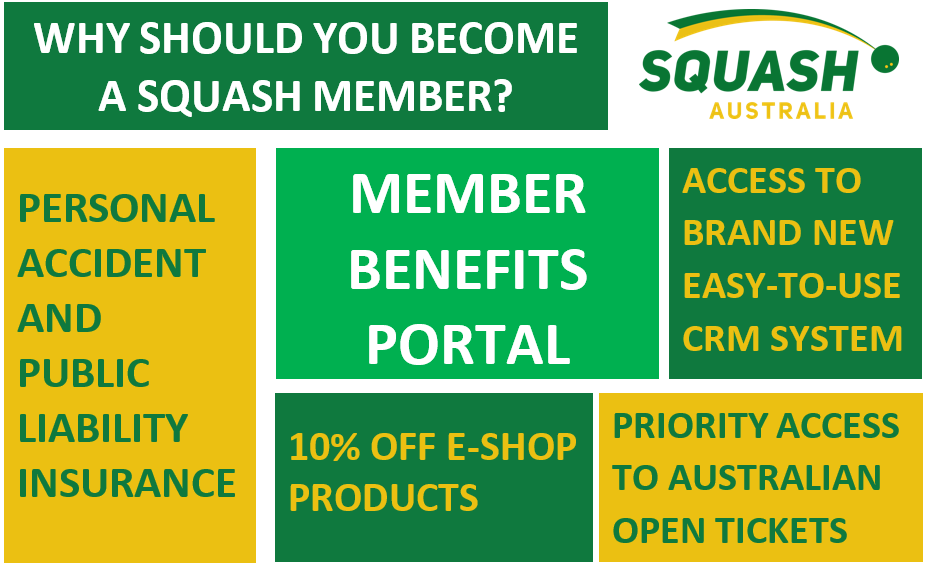 At Squash Australia we aim to provide the best service for our members, from affiliation packages to insurance coverage to the brand new Member Benefits Portal. All your needs are here in one place.
Links
Get 10% discount for the Member Benefits Portal!
Explore the Member Benefits Portal
Squash Australia TV