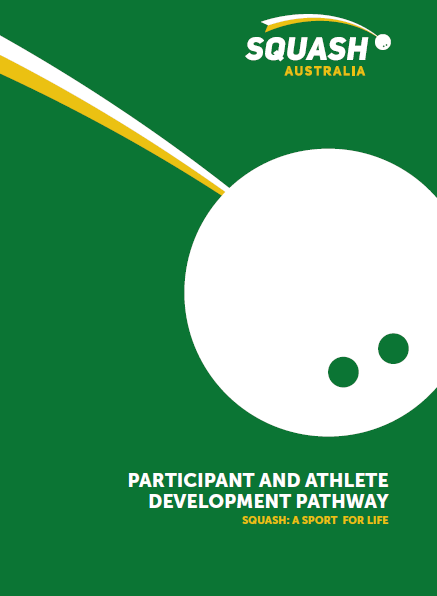 Participant and Athlete Pathway
Squash Australia's Athlete Talent Pathway document aims to provide an in-depth overview of the pathways available for squash athletes in Australia. This pathway attempts to act as a guide only, with Squash Australia recognising that the individual journeys of athletes cannot be generalised. The Athlete Talent Pathway document also provides information on pathways for squash athletes (whatever their experience, age or story) to continue their involvement with the sport as more than an athlete.
The Squash Australia talent identification programme aims to locate talented junior players between the ages of 8 - 13 and help them achieve their full potential via the Squash Australia Athlete Talent Pathway.
Squash Australia has identified three key components for the Talent Identification process to achieve its goals:
Identifying talent as early as possible (Talent ID camps)
Ensure the individual takes the correct player pathway to maximise their development
Placing individuals into a sustainable system that will have opportunity for their game to constantly progress

We are looking for athletes with the following profile:
Players that love squash
Keen to represent Australia at the Commonwealth Games in the fast paced game of squash
A willingness to work up to a standard to compete with the rest of the world
Good squash skills
Players under the age of 11 years of age are invited to attend the Talent ID camp in their State/Territory, which acts as talent identification camp for the HP Development Group and the Junior National Squads.
Read the Athlete Talent Pathway document online